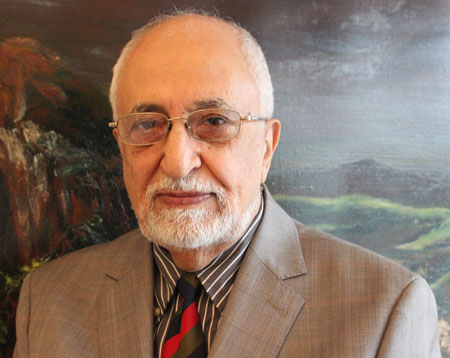 Engineer Fazel Ahmed Afghan, MSc
REVIEW OF "CONSPIRACIES AND ATROCITIES IN AFGHANISTAN 1700 - 2014 By Engineer Fazel A. Afghan, MSc.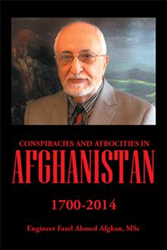 "Conspiracies and Atrocities in Afghanistan 1700 – 2014" is a much needed scholarly product of thirty years of research, study and eyewitness reports on three centuries of Afghan History. The detailed political history of the last five decades makes it especially pertinent for present. It's an unbiased, well-documented history of Afghanistan from international sources. The "Afghan Conundrum" has been at the forefront of the news media and the need for its resolution has been for 23 years before the American, NATO and ISAF intervention and 14 years since. The geopolitical and the strategic location of the conflict have added fuel to the fire. Its increasing complexity has caused many astute diplomats, political scientists and great statesmen to scratch their heads! Before attempting to unravel this Gordian knot, we must understand the political history, cultures, and traditions of the peoples of the region as our data base to work with and come down by analytic means with a hypothesis which may open the way to an eventual solution. Most of such data is found in political and cultural history. Engineer Fazel A. Afghan, to his great credit, has compiled such data on Afghanistan and the region. For all interested to find out why Afghanistan is called the "Graveyard of Empires" this is a must read.
Review by: B.A. Zikria, MD, FACS
Professor Emeritus & Special Lecturer
Columbia University, New York
Author of: "One Home, One Family, One
Future" and "The Afghan Prince and I:
The First American in Afghanistan"
---