A DECENT EXIT OR AN UNFINISHED JOB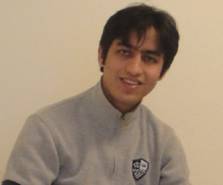 Naser Koshan
As the decade long war in Afghanistan has entered its second decade, surprisingly the international community is planning for a decent exit with a huge risk of leaving an unstable, politically vulnerable and failed Afghanistan behind. We need to understand that when it comes to political maturity, we as Afghans are mainly driven by ethnical, tribal and compromising factors in choosing our leadership. No doubt, if we go back to the recent socio – political trend in the country, the few most influential clerics have dominated the political sphere not mentioning that rising to power has only been through conflicts and creating tensions among different resident ethnicities in Afghanistan.
As I always refer to education and literacy as the main factor of Afghan's reintegration and empowerment. Unfortunately, due to the high level of illiteracy, the few who has hypnotized the whole nation have always been the main culprits in failing the country. Historically, Afghanistan will never ever enjoy the current absolute support by the international community which seems to be fading as soon as the foreign troops leave the country.
Unfortunately, the few Pakistani based agents advising president to unnecessarily backlash against the U.S. and its allies are indeed looking forward to refrain Afghanistan from having a long-term strategic partnership with the U.S. government and enjoy the side benefits which accompanies the same if sealed by the U.S. congress.
Furthermore, countries that have spent billions of dollars in addition to risking the lives of their civilian and military personnel to keep this government functioning are being accused by the president of conspiring and prolonging the war. Regretfully, he has turned himself as a spokesperson for the Taliban and their sympathizers.
Just yesterday, I was watching his funny statements made to the youth congregation in presidential palace, a president who could not last a minute without the support of the countries he criticized in his speech is actually accusing them and tries to fool the Afghans to shift the blame on his political opponents and somehow declare himself of having no responsibility post 2014 while he is the most to be blamed.
Although, I am not a great fond of his speeches and his vulgar language, it is very funny that in spite of being in power for a decade now, he has not been able to work on his speeches and get rid of the remarks which could only harm the Afghan long-term strategic interests and benefit our enemies. The language used in his speeches does not represent that of a president and resembles him of a cartoon character who says any nonsense he is told to.
I strongly believe that the then republican administration in the U.S. made a huge mistake of investing on this administration that neither fulfilled its commitments to its people nor recognized its international friends especially by making such contradictory and irresponsible statements. I hope that the White house and the U.S. congress take this matter seriously and reevaluate their assistance to this corrupt statesman and his mafia circle and no longer invest in such elements who are unable to form a pragmatic and broad based government in the future.
Taliban who are intentionally taking the lives of prominent personalities including professors, students, politicians, human rights activists, women and etc…. who can make a difference in the people's life and have the potential to gather people around themselves are pleaded to denounce violence. Just recently due to the pressures of the president around 80 insurgents were released from Afghan and U.S. prisons who are certainly going to return to their old roots and strengthen Taliban's fronts and backbone. Nonetheless, no one has ever addressed this issue seriously and questioned the essence of this action while they do not believe in peace and democracy.
Surprisingly, a president who does not waste a second to criticize foreign soldiers for their actions has on and on ignored the killing of innocent Afghans committed by Taliban's suicidal attempts. Just recently, a long time neighbor (Ziarmal Jan Safi, May his soul rest in peace) who was due to graduate from University in a week was brutally murdered by the Taliban along with 17 other innocent civilians in a raid on a hotel just outside Kabul. As an Afghan I hoped that the president would appear on the national TV and condole the families who had lost their dear ones in this terror act, but instead he shamefully keeps calling them brothers God knows how many more are to be sacrificed to satisfy his brothers.
As far as I am familiar with the Afghan society and politics, nepotism and dishonesty has become a motto for our leadership where there is no room for an honest and impartial individual to disfavor their actions and speak out. Now, the trend to destabilize Afghanistan post 2014 has already started.
Unfortunately, we do not have a good history of forming a peaceful elected government in absence of international observers and their financial assistance which itself puts Afghanistan in a great danger of sinking into the devastating civil conflicts which we experienced in the 90s if left alone. We cannot afford a return to the recent dark past and sacrifice the handful of achievements gained in the last decade in return for bringing Talibani ideology and imposing it on the helpless afghan citizens who are already tired of bloodshed and corrupt administrations.
On the one hand, the ongoing so called peace talks with Taliban who have reportedly rejected talks with the government is certainly a waste of time and resources. A government which is itself comprised of war criminals and infamous thieves do not have a genuine intention for a fruitful peace talks with the insurgents, they have certainly realized that stealing public property and engaging in corruption is more attainable in a jeopardized and warring situation, certainly if there is peace I am pretty sure that each single Afghan will question their looting and illegally gained assets.
On the other hand, I think the president is still thinking of illegally remaining in power post 2015 or support an elder brother for the crown who is already dreaming of looting the leftovers of his brother and waste another decade of the Afghan prosperity and unity which certainly is no longer affordable and tolerable, now it's the people who have to make a rational choice in the upcoming elections and cast their votes responsibly and send a clear message to the Taliban and current corrupt officials that they demand a responsible, honest and caring leadership in place.
I wish there was a clause in the constitution banning family members to nominate themselves for the presidency as it steals the real essence of democratic elections and somehow turns it into family business and inherited kingdom. I strongly believe that newly embraced democracies direly require frequent changes in political leadership as it furthers its maturity and gives the people the opportunity to experiment different aspects of leadership and settle for the best one.
Last but not least, the whole scenario of corrupt governance in Afghanistan is that Mr. Karzai and his family have taken the responsibility to steal in the name of Pashtuns, Marshal Fahim and his family members are stealing in the name of Tajiks while Mr. Khalili is looting in the name of Hazaras. These corrupt officials cunningly managed to take a pledge of USD 16 billion for the next four years in the recent Tokyo conference labeling it for good governance and peace talks with the Taliban, which I am afraid, will be wasted within the corrupt circle of the current leadership and their family members.
Author: Naser Koshan
Washington, U.S.
July 2012
---