The office in Doha, a slap in the face of democracy!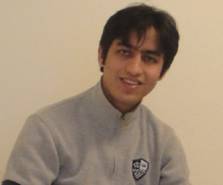 Naser Koshan
The inauguration of the Taliban office in Doha under the Islamic emirate of Afghanistan was both a disgrace and a horrifying reminder of the Talibanís bitter memories in the recent past to the Afghan people. Afghanistan has come along way in embracing democratic and human rights values and there is no way this country would be willing to return to a so called Talibani Islamic emirate.
No doubt, the opening of this office was only justifiable if the Taliban had genuinely changed their fundamentalist stand which seems far from reality, they clearly indicated that they still believe in terror and political monopoly. They proudly label their insurgency jihad and are in no terms to lay their weapons down and cut ties with the ISI and Al-Qaida. Unfortunately, a political recognition for this group has already boosted their morale and tendency to continue their terrorist acts against the Afghan people and increase their illicit demands if peace talks were to resume.
Cunningly, Taliban with the support of their Pakistani advisors has certainly realized that the U.S. troopís withdrawal on the one hand and the Afghan upcoming presidential elections on the other hand is the right time to show their upper hand in the decade long insurgency and I believe that the only motive behind accepting the offer to negotiate after 12 years is overshadowing the gains in all these years and insist on imposing their fanatic ideology once again on the Afghan people. They definitely deserved to be put on trial on war crimes in Hague instead of being given the platform to vow more innocent killing and terror attacks. Happily, it is no more 2001, the people of Afghanistan prefer democracy and they are well aware of their religious duties.
Fortunately the lessons learnt in the last decade shall give us an idea that the Taliban do not have any autonomy over any process to bring peace in Afghanistan as they indirectly represent the interests of the Pakistani intelligence and military establishments. Pakistan has always wanted to infiltrate in the eastern and western borders of the country and create a buffer for itself using the Taliban. It is worth mentioning that one of the core elements of the Pakistanís policy towards Afghanistan has been to create a strong footprint in this region and witness Afghanistanís partition from South to North and beyond.
The recently opened Doha office is indeed a representation of Pakistanís interests with a so called Talibani cover. In the last 12 years Pakistan with direct support to this phantom movement has tried its best to make the Afghan government dance at its tunes and give a big brother status to this newly born country. In fact, it is very obvious now that the key to the Afghan crisis lies with Pakistan and both the U.S. and subsequent Afghan governments have to directly initiate talks with the military and Pakistanís intelligence since Taliban can not even make a tiny decision sans a green a signal from their financiers and godfathers.
Now the Taliban only deserved such platform if there was a visible change in their harsh ideology and respect for the internationally accepted human rights values. The key for any successful negotiations is always the unconditional ceasefire between the warring opponents. It does not really make any sense if you pursue both the war and peace policy simultaneously. Unless you demonstrate your commitment in peaceful resolution of any given crisis, a mere tendency for peace talks with emphasizing on the same clinically failed policies would not facilitate any futile peace initiative.
Any peace process should be afghan led, but unfortunately no one has ever asked the Afghan people what they prefer for their future. Their will has always been compromised and they have been sidelined in all crucial decision making processes. They have sacrificed in the last 30 years with the hope that one day their country would emerge as a vibrant and coherent democracy home to all Afghans. The afghan people have to have full knowledge on any preconditions set by the indigenous Taliban and shall have the final say whether to allow the government for accepting them or lean towards a different approach for a possible reconciliation.
Last but not least, now is the time for the afghan Taliban to realize their social responsibility and cut ties with the Al-Qaeda and Afghanistanís sworn enemies. They can also like so many other registered political parties pursue a licit state power through democratically held elections and civilize themselves. It is a historic opportunity to ask for forgiveness and resume the recently started peace talks with valid intentions.
Author: Naser Koshan
July 2013
Washington, U.S.
---