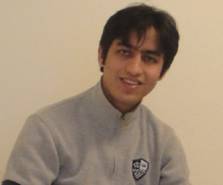 Naser Koshan
THE U.S. PRESIDENTIAL DEBATE
Secretary Clinton and business tycoon Donald trump faced each other on the second U.S. presidential debate at Washington University late evening yesterday. The pre-organized town hall face off between the two presidential hopefuls was intriguing as both candidates challenged each other's eligibility to be the next commander - in - chief. As recently as yesterday the Washington post released a new tape showing Mr. Trump making derogatory remarks about women which forced him to apologize for the first time in his campaign trail. Both Anderson Cooper of CNN and Martha Raddatz of ABC as debate moderators, raised the question with Mr. Trump, but he brushed it off as locker room talk which occurred a decade ago. He subsequently labeled former president Bill Clinton as the greatest women abuser, pointing to his extramarital affairs with different women.
In a heated exchange, candidate Trump questioned Secretary Clinton's trustworthiness in handling classified information and accused her of intentionally "acid washing" thousands of emails to escape prosecution by the Justice Department. Secretary Clinton did not shy back and accused Mr. Trump of evading paying federal taxes on multiple occasions, and questioned his abusive behavior towards the resident minorities in the country. He slammed Mr. Trump of going after army captain Humayoon khan's family for being Muslim when they appeared in the Democratic National Convention supporting Mrs. Clinton, she acknowledged the Bronze Star Medal recipient's service in the American army and called him an American hero who sacrificed to save his fellow comrades' lives in the war zone.
In another exchange, candidate Trump criticized Secretary Clinton for supporting the war in Iraq which he supposedly was against from the beginning. He added that the vicious war in Iraq caused the U.S. government trillions of dollars in deficits; as well as the loss of lives of thousands of American troops in the battlefield. Furthermore, he doubted Secretary Clinton's intentions to go after ISIS if elected president. He labeled veteran politicians as all talk no action and pledged tough stance on defeating ISIS in Iraq and Syria.
The old adversary Russia and Russian president Putin's aggression in Crimea and the concurrent bombing of Russian air force in Aleppo were raised as well. Secretary Clinton accused the Russians for targeting moderate opposition rebels in their last stronghold Aleppo to boost the grip of the Assad regime. He accused elements within Russian state for trying to hack the outcome of the U.S. presidential elections in November, hinting in favor of Mr. Trump who has occasionally praised Putin and expressed his admiration for his leadership style. However, Mr. Trump brushed off the allegations, stating he does not have any personal reconnaissance with Mr. Putin or any business interest in Russia, but if elected president, he can work with Russia and Iran to jointly wipe out ISIS and other radical Islamic fighters in the Middle East and elsewhere.
In an answer to a question about the Obama care, Mr. Trump vowed to repeal the affordable care act and introduce a better healthcare plan with lower premiums and higher coverage to all Americans, Secretary Clinton acknowledged the rising premiums in the affordable care system as a problem, but overall praised the Obama care and pledged to enhance the coverage across the country, potentially covering prescriptions.
In another exchange, Secretary Clinton questioned his opponent's temperament to be the commander in chief and raised concerns over his lack of foreign policy experience in international dealings, he sarcastically pointed out that the Americans certainly do not trust him with his fingers on the nukes. While Mr. Trump called her "to be ashamed of her self" for not helping out ambassador Stevens in Benghazi attack, despite numerous attempts for reinforcement in the consulate when she was the secretary of state.
On a tax question, Secretary Clinton promised to close the loopholes in the tax system which benefits the top rich and prevents them from paying their fair share of taxes. He demanded Mr. Trump release his tax returns so that the American people get to know what and where his business interests are, and if he is as rich as he claims to be. In response Mr. Trump showed his willingness to do the same once the federal audit is done, but contingent to Secretary Clinton's release of the transcript of all her thirteen thousand emails to the American public.
In a participant's question about the increasing Islamphobic rhetoric in the country, Mr. Trump reiterated on his prior stance to fix the flaws in the U.S. immigration system and provide alternative shelter options for conflict ridden migrants in their stable neighboring Arab states. He promised to make the Gulf States pay their equal share in accepting refugees and the U.S. government will work closely with them to accommodate the process. Secretary Clinton on the other hand, promised to increase the current 10,000 acceptance quota for the Syrian refuges to 65,000 and stated that America is founded on religious freedom and helping out those who are looking to live in a peaceful country. Candidate Trump further reflected on the issue of terror emanating from radical Islamic ideology and urged Muslim states, particularly the American Muslims to voice their condemnation in more integrated and broader terms.
In an answer to a question about devoting themselves to all the Americans equally if elected president. Mr. Trump responded, he will be the biggest job creator in history and will leave no stone's unturned in reaching out to the poorest communities and reshape their neighborhoods as president. Secretary Clinton on the other hand, promised to serve all the Americans equally regardless of their race, religion and political orientation.
When questioned about her career as a politician, Secretary Clinton flashed back and proudly talked about her remarkable thirty years in public service, she pointed out to her initial job as a young lawyer advocating for the minorities' right to vote and easing on laws related to adoption for American families. She stated that as a democratic senator from New York, she worked closely with the former President George Bush to extend hearth care and other benefits for FDNY staff who rushed to debris on the 9/11 site on rescue missions and gotten sick. Mr. Trump on the other hand, pledged to make America great and safe gain, he praised his business style winning approach and promised to bring the same attitude in the white house. He criticized the U.S. president for letting the Chinese companies steal American jobs and practice fraudulent trade practices to harm the American economy. He promised to tax any American corporation that chooses to manufacture abroad and shift their production plants elsewhere.
The highpoint in the debate occurred when a participant asked both the candidates to name at least one thing that they appreciate about each other. Secretary Clinton laughingly stated that despite having major differences with almost everything Mr. Trump stands for, she has a huge respect for his children who are bright and well behaved; Mr. Trump on the other hand, praised Secretary Clinton for not giving up and standing firm behind her viewpoints, though they might be wrong.
Written by:
Naser Koshan
Freelancer
Washington, U.S.
October 09, 2016
---